BIG SKY
Big Sky Ski Rental & Delivery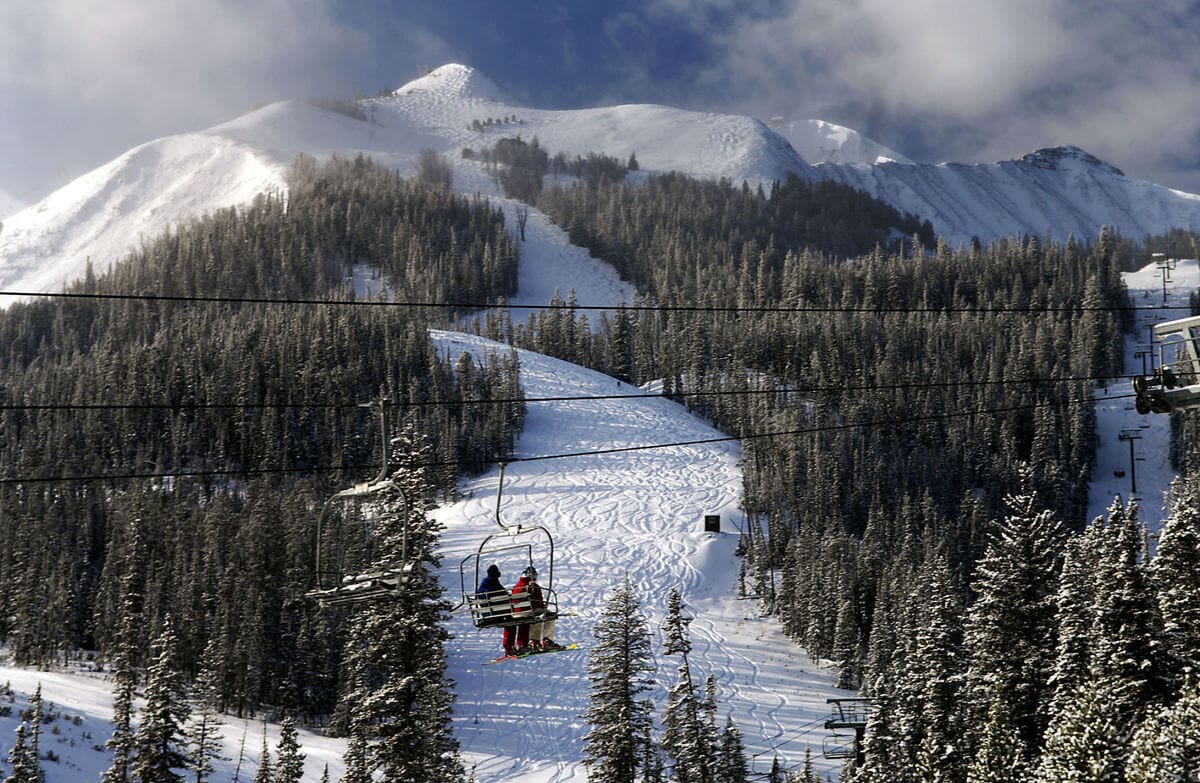 Black Tie Ski Rentals... We Deliver!
Black Tie Ski Rentals is the premier place to rent your ski and snowboarding equipment in the Big Sky area. On your next trip to Big Sky, our ski delivery service will bring your equipment right to your lodge so you don't have to wait in line at a ski shop.
It's easy to pre-order premium ski and snowboard equipment from our Big Sky location. The challenge will be choosing from among top brands like Blizzard, Head, Nordica and others! When you arrive, our ski delivery and rental service will bring everything you need right to your front door.
Please visit our Equipment Page to view all of the snowboard and ski rental options available to you & the Rates Page to find the package that fits your budget.
Located midway between Bozeman, Montana and West Yellowstone (it's approximately 50 miles from each), Big Sky Resort has something for everyone-from summit skiing to green cruisers. Skiers visiting Big Sky Resort have a lot of downhill options spread over an incredible 5,532 acres and with skis rented from Black Tie Ski Rentals, you will be prepared to conquer all of it.
Covering an impressive area, skiers can enjoy 4,300 feet of vertical drop and 220 runs with glades and bowls. The area is blessed with more than 400 inches of snow per season on average. And to top it off, skiers and riders almost always find quick access to lifts with very short lines, if any. Big Sky is the perfect combination of premier skiing and small crowds, making it the perfect place to enjoy your next vacation.
If you have any questions regarding how our services work, please give us a call at 406-995-3372 or visit any of the following pages for more information:
Rental Delivery Service
Frequently Asked Questions
Contact Us
Find out what makes Black Tie Ski Rentals the best place to rent your skis in the Big Sky area today!
We're proud to offer the very
best in ski and snowboarding
equipment

ALL EQUIPMENT
Locations
Check out some of our locations in this area.
NEARBY RESORTS
Check out some of our other resorts in the area!
ALL RESORTS
Storefront & Warehouse
19 Meadow Village Dr, Unit #1B Big Sky, MT 59716-1848
Phone:406-995-3372
Email:bigsky@blacktieskis.com
Map It:Get Directions
Questions or comments about this location? We'd love to hear from you! Please don't hesitate to contact us.
Drop us a note
Drop us a note
FREQUENTLY ASKED QUESTIONS
FAQ's
You asked and we answered!